Carabiner plays an important role in mountaineering and rock climbing, aerial work, emergency rescue, and even the fitness industry. Let me introduce the basics about carabiner. Carabiner is usually made of aluminum alloy, or iron, or stainless steel and other materials.
Among the carabiner of different materials, the aluminum carabiner is the most popular in terms of sports portability, because it obtains the same strength as other materials with a lighter weight, and has the advantages of corrosion and rust resistance.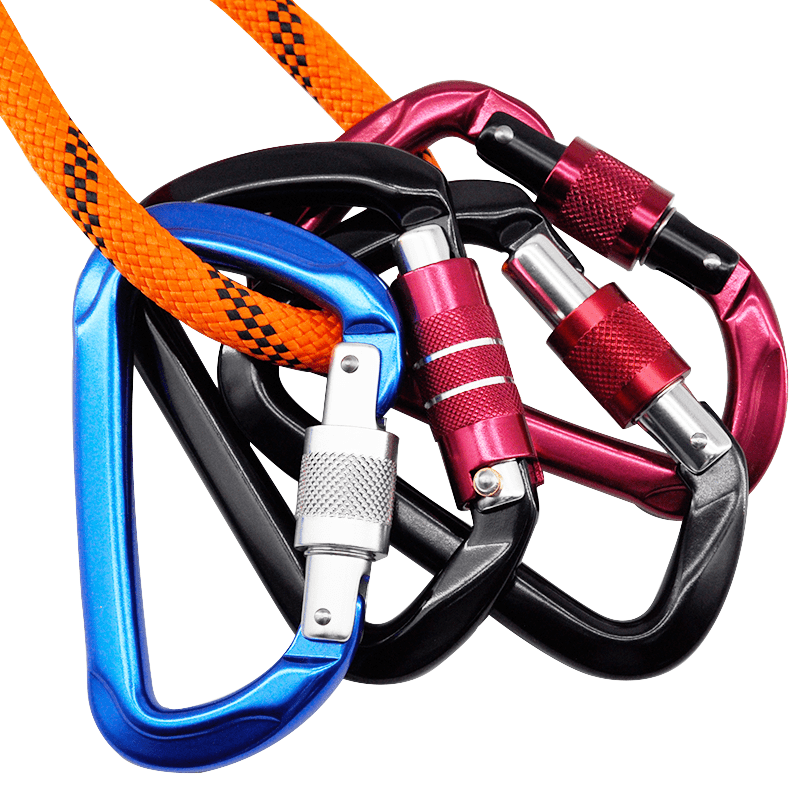 Not only that, carabiner is now widely used in the field of sporting goods, for example, stainless steel triangular carabiner can be used on sandbag slings, which can cope with high-strength stretching. It can quickly hang items quickly. Zinc alloys are more used in heavy industrial applications.
Jack