Becoming a certified arborist is often an expensive process. Before you go up the tree, you'll need a range of industry-specific safety gear. With the variety of gear available for arborists on the market, it can be hard to know which must-haves to buy.
For the entry-level Arborist, the decision starts by identifying the must-haves from the helpful add-ons; what are the essential tools you will need for your job?
Every experienced arborist has their favorite maker and their favorite tools. After you've worked in the industry for a few years, you'll begin to understand which equipment is best for your work style. Until then, we'll give you a guide to the beginner gear you need to get started.
Arborist Starter Gear
Single protective gear
An absolute and first necessity, your Personal Protective Equipment is a key starting place. It is vital to your safety and should be the first thing to build into your budget.
Buying PPE as an arborist is different from what you need to equip as a construction worker or general worker. Each piece of gear must comply with specific PPE health and safety regulations and be suitable for tree work. For example, since most Arborist jobs require the use of a chainsaw, regular waterproof trousers or hiking shoes are not enough. Using chainsaws requires adjustment for the various specific hazards they present.
You will need a helmet, chainsaw pants, chainsaw boots, and chainsaw gloves. Chainsaw boots must comply with EN ISO 20345:2011 or higher and be resistant to 200 joules of shock. Likewise, chainsaw pants must meet EN381-5 Class 1 safety standards and should provide Type C (front and back) protection. When choosing a helmet, keep in mind the level of noise protection you need – if you use a larger saw or use a chipper a lot, you should consider a helmet with a chipper hood.
Not to be forgotten, either, is your personal first aid kit and safety whistle and any high visibility garments that your risk assessment may identify
as necessary.
Harness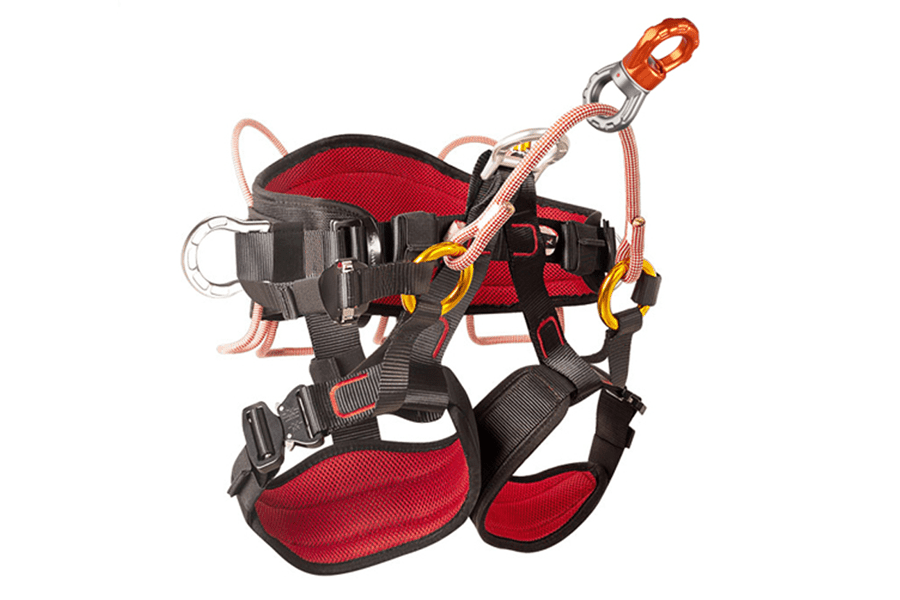 The device requires shin guards of adequate size, a location to place the device, and load-bearing rings on both sides of the waist and attached gimbal rings (30KN or higher). Typically, such devices require adequate EN certification verification to be safe.
Rope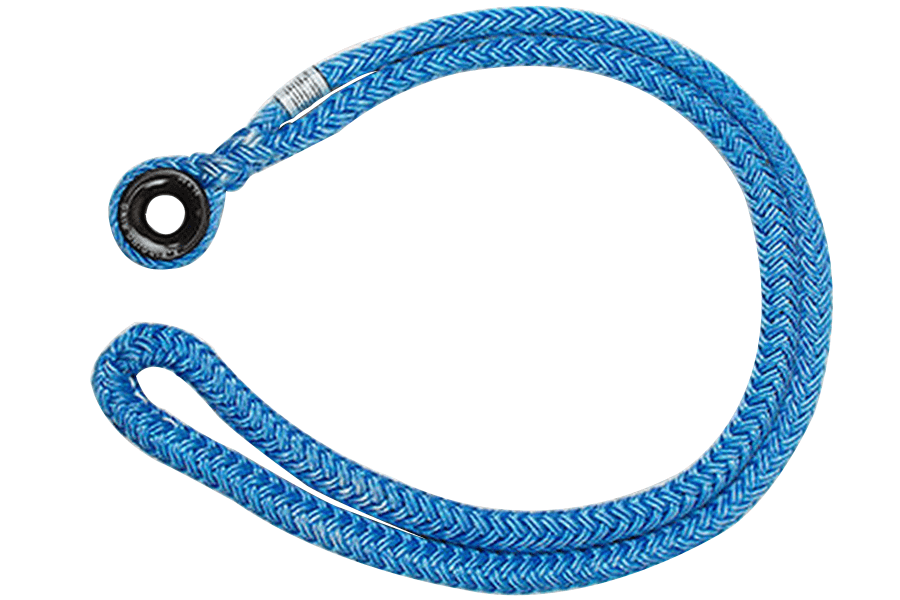 Tree climbing ropes come in two main diameters: the traditional "half inch" rope, which is about 13mm in diameter, or the more modern 11-12mm diameter lightweight rope. The 11-12mm rope is smaller, works better with some equipment, and helps with quick ascents and descents. The 13mm rope is usually easier to use in the hand and may be more suitable for beginners as it will be comfortable with other components such as Figure 8
Carabiner
The climbing carabiner is essential for securing yourself to the ropes for a variety of high-altitude tasks, it is the hub of link security. For this choice, a minimum of 26KN is recommended, and 7075 alloy aluminum is recommended, which is more load-bearing and weighs 2 times less than stainless steel. (If the carabiner has cracks or other signs of damage, for your safety, please replace it with a new carabiner immediately)
For a basic set, you'll probably need 6 carabiners, and carry 2 with you for backup, and when you're working long enough, you'll also have an idea of the shape of the carabiners, which load-carrying setting works for that kind of gear.
Pulley
Pulley tools usually require many types of pulleys for cooperation. I recommend choosing pulleys above 30KN for this type of pulley. The type of pulley, double pulley, multi pulley, single pulley, can be freely combined as you like
And more
Throwbag and line/Climbing irons/Flipline/Cambium Saver/Rigging gear
These tools are not mandatory, but will make your arborist's job easier.
If you are interested in purchasing arborist gears, you can contact us, we can provide you with the best quality products and the most competitive price.
sales02@wonjosafety.com
Jack Liao